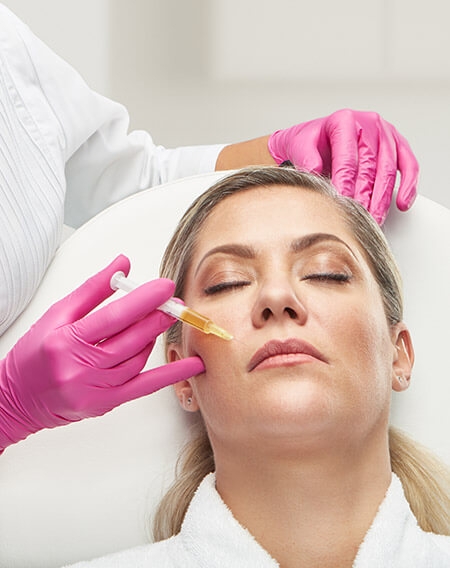 About Us
Get the best version of You!
illumina Clinic is located in the heat of Kuwait City and offers FDA-approved non-surgical, minimally invasive and non-invasive, scientifically proven cosmetic and aesthetic treatments. The treatments are performed by Dr.Hisham Al-Assousi and Dr.Ahmed Al-Abdulmughni.
Vision: To help people regain health, restore vitality, youthfulness, and feel good about themselves.
Mission: To provide professional and authentic, approved treatments in the most conducive and comfortable manner.
Core Values: We believe in offering personalized treatments and consultation. At the core of what we practice are the values that make us who we are:
High-quality
Result-oriented
Service-first
Personal touch
Future Perspective
Face and body treatments are getting more and more popular by the day as are the advances in new and improved technologies that enhance the treatments. At illumina Clinic, we strive to offer a plethora of the latest, scientifically proven treatment options to meet the desires and needs of our clients.
We aspire to be their first and preferred choice when it comes to making them look and feel desirable.
We aim to grow not only our client numbers but also increase our footprint in the region.